As you know I travel a lot and bring this blog to you from my laptop in various locations around the globe. I'm sure you'll have seen Paul Hurdsfield and myself in several photos on my social media enjoying some stunning locations.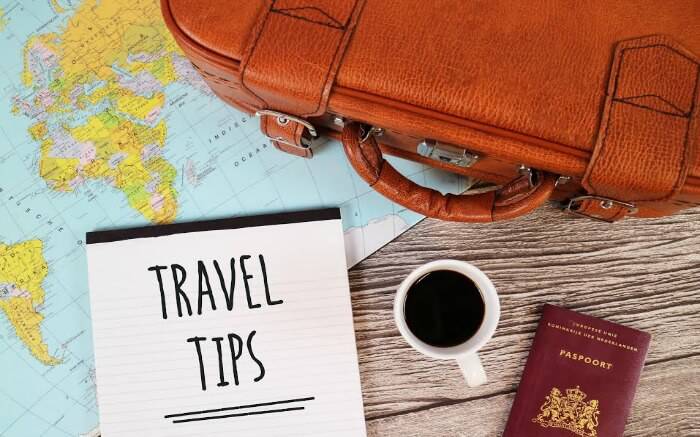 Often when you see travel bloggers going around the world it all looks straight forward and as if there are no issues whatsoever. I would love to say that it's easy but in reality there are many hiccups and hurdles you face along the way, even the most seasoned traveler like Paul Hurdsfield must follow some tried and tested tips to make sure everything goes to plan.
The tips I am going to share with you today might seem straight forward, but let me tell you that I have learnt them the hard way. So I want to tell you 3 tips you should follow to make sure your holiday or long term travel goes to plan.
Book Ahead
I have been guilty of waiting to the last minute to book flights and hotels, it has ended up costing me a lot of money. I'm sure many of you have experienced checking the price of a flight or hotel, thinking it's a good offer and then putting off booking it – then you check back a week or two later and price has gone by over a hundred quid! That money could go a long way when you're on the road. I generally book my hotel 6 weeks before I travel because that is when you get the early bird discounts and also have a lot more to choose from. For flights I usually do it around 8 weeks before I fly because I want the peace of mind that the flight is booked, then I can focus on other aspects of my trip.
Visas
Oh visas! They have caused me a lot of stress and time over the years. I have been denied entry to countries, forgot to apply for a visa in my home country and even been turned away from a flight because I needed a visa for one of the connecting flights. If you do it right and give yourself enough time, the visa process can be very straightforward. Embassies aren't always the easiest to deal with but if you tick all the boxes you'll eventually get your visa issued. The golden rule is to check the visa requirements the moment you choose your destination – check online to read about other people's experiences to get an idea of what you need to do.
Insurance
For years I used to travel without insurance and it is the most stupid thing I have ever done. Touch wood, I was very lucky not to have a serious accident or illness but I did see many fellow travellers in a bad situation because they had no insurance. For about $5 a day you can get covered, that's a good deal when you consider the alternative – if you need a major operation it will end up costing you tens of thousands of dollars, do you really want your parents having to remortgage the house just because you decided to save a couple of bucks?